Then there was a road (thats Bill on the left)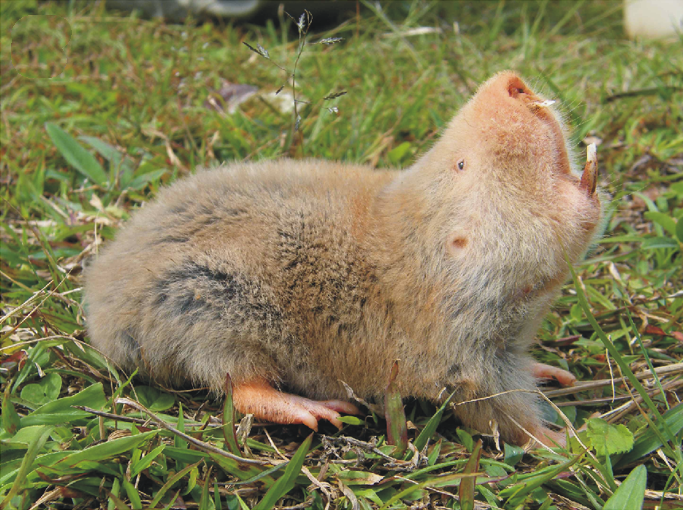 Blend in! It does not matter whether you are walking in your estate or your shags; try to look like you belong.
Dress simply-There are two reasons for this, one, unless you are walking in a posh estate, a simple jeans-t-shirt-jumper-rubbers will do. Two, refer to Rule 1 above.
Walk confidently-Not necessarily fast, confidently. Thieves and con artists, and wayside Jehovah Witnesses, can tell a sucker from miles away. If you walk as if you are lost, you will be. Even if you are lost, try to walk like you know where you are going. Ask for directions from shopkeepers or guards in uniform, preferably those who are alone, and preferably women ( I know the last part is stereotypic and a shot in the dark because women are blessed with many things but direction-telling abilities, but it is less likely that a woman will screw you up)
Follow the road: Keep to the center of the road if it is deserted, or to the walkways. A road will always lead somewhere, of that you can be sure. Where a road exists, people have made it going to a place of importance to them. If you follow the road, even when you are lost, you will find a feeder road, or something that will get you back on track.
Be paranoid: You are walking randomly, note, not aimlessly, and the natives of the place can tell you are headed nowhere. If you think you are being followed, walk fast, and follow rule 4 above. If your instincts tell you to run, and you are fit enough to do so, then for Heaven's sake SPRINT! You might look like a lunatic or a budding marathoner, but it is better to be safe.
The doe is taken to the buck's hatch. They cannot mate if the reverse happens (which goes to prove that masculinity is actually a universal gene among the males). He said 'the buck will get confused' and a fight will ensue. My auntie used the words 'fur will fly' because rabbits are territorial to a fault.
The shag starts immediately: rabbits have no foreplay, either that or they are fast at it, because they start mating immediately the buck steps into the does hatch/cage. Hold your pants perverts, it happens so fast that by the time you actually realize that it is a marvel of nature you are witnessing, the buck will have fallen five times with a grunt (fallen, you ask?)
Yes, the buck mounts the doe from the hind end (in a non-gay, non-orgy, non-lets-try-something-new way), mounts, thrusts too fast to count, then falls off with a grunt. It doesn't end there, the two will mount each other for as long as the doe is in the buck's cage, and for the sake of the sanity of the poor doe (assuming it's not in on the game) please remove it after one or two, or maybe four falls (a mount is denoted as successful if the doe gets pregnant)
He has a way of checking whether the mount was successful, something he 'learnt as a boy'. I googled this part before typing it because I wanted to see whether there was any science behind it, because it sounded like crooked voyeurism at the time. And true as Google is a search engine I found this  "when you remove the doe from the buck, you might want to check her genitalia for the presence of sperm, seen as glossy moisture around her vent." So it is true, and this is where you might want to remain objective…
Sometimes, the buck becomes all-macho and thumps the cage floor, most likely notifying the neighbors that he has successfully conquered (Do not try this at home, unless it's an orgy or it's the Playboy mansion and you are Heffner).